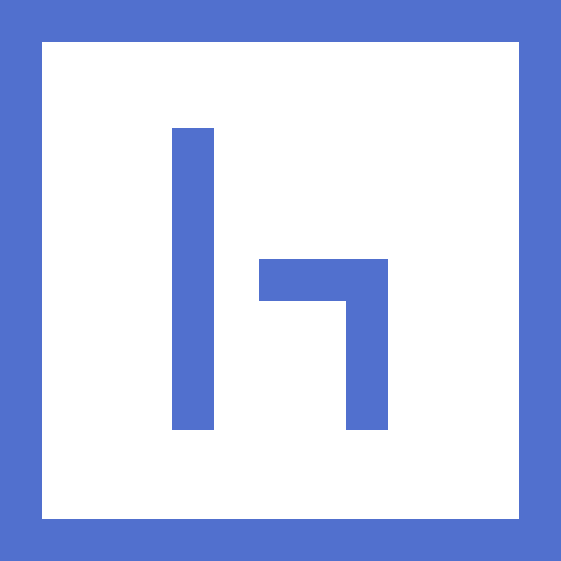 Leiekontrakt med BankID signering
På hybel.no kan du enkelt opprette og signere husleiekontrakter som er trygge for begge parter. Både opprettelse og signering er gratis.
---
Om boligen
Boligtype

Rom i bofellesskap

Areal7 m2
Antall rom

1 ledig rom

Etasje

5. etasje

Bolig-ID

164555
---
Betingelser
Leieperiode

Langtidsleie

Ledig fra

15.07.2019

Månedsleie

6 500,-

Depositum

13 000,-

Inkludert

Strøm, Oppvarming, Varmtvann, Internett, Kabel-/Digital-TV
---
Fasiliteter
Møbler
Hvitevarer
Balkong
Terrasse
Parkering
---
Utfyllende informasjon
Hi, looking for a cozy room in a laidback shared apartment where you can come home and serve your feline overlords after a long day? We're looking for a new roomie from July this summer, preferably someone with a full-time job or a student. We are equally open to norwegian and non-norwegian speaking roomies. (Vi er norske altså, men det er enklere med én annonsetekst)
Your prospective roomies are Marthe and Jonny, in our early thirties who've been friends since high school. We're pretty chill and largely introverted geeks and avid gamers who don't host parties, and take great care to keep evenings pretty quiet. We do watch a lot of movies though, and it's definitely not a drawback if a new roomie would like to join in, but we also both greatly enjoy alone time and do not expect anyone to socialize more than they are comfortable with. (It is 100% OK if you don't know a lot of stuff on the interest list below, that really only means there's amazing stuff you're lucky enough to still get to experience for the first time! Mostly voluntary pop culture education will be provided if necessary)
What we can offer:
- Really nice roommates, both two- and four legged
- Lots of plants
- An almost brand new apartment
- All amenities included in the rent, no unexpected costs
- A fully furnished room with a 120cm wide bed with built in drawers for clothes storage, complete with a bookshelf headboard, and reading lamps. (if you've always wanted to be able to control your lights with your phone, then we've got some great news for you)
- Fully furnished kitchen, living room and bathroom, including a washer, dryer, dishwasher, and extremely comfy couch. The kitchen is also fully supplied with most other appliances you might desire. Motion activated lights for those fumbling walks to the bathroom in the middle of the night
- Grocery stores, a café, and a gym only 2-3 minutes walk from the apartment
- Four buses that all go to the city center are equally close by
- Indoor bikeparking
- A parking spot in a heated garage (with charging for electric/hybrid cars) is also available for rent
What we look for in a roomie:
- Likes to get to know their roomies
- Liberal & tolerant (note the pride flag)
- Likes cats (kind of an important part)
- Doesn't need to be a neat freak by any means, but it'd be nice if you like to have a semi-tidy home
- Ideally a bit of a geek as well
- Keeps to a decent schedule, we both work days mon-fri
- Doesn't love soccer, doesn't play fifa
- Is comfortable for small animals to take naps on, and is prepared for and committed to the golden rule that if a cat is sleeping on you, you may not move until they do, lest you suffer the consequences of a complaining cat. (If entrapped by an apex predator, the unencumbered roomies are obligated to fetch drinks and snacks)
The most important thing for us is to find someone to live *with*, not a random stranger we barely see. We are by no means hyper social and do not do a lot of shared activities, but we generally enjoy each other's company and would like a roomie to fit in, maybe join in on trips to get a bite to eat or go shopping with.
Geek stuff we like: Borderlands, Alien, Xbox, Buffy, Fallout, World of Warcraft, Guild Wars, Person of Interest, Nightmare Before Christmas, MASH, X-Men, Nintendo, Lord of the Rings, Battlestar Galactica, Star Wars, Burnout Paradise, Need For Speed Underground, Donald Duck, Fringe, Onepiece, Futurama, Zelda, Dexter, Deadpool, King of the road, A Song of Ice and Fire, Nemi, graphic novels, Veronica Mars, Twin Peaks, Wonder Woman, The Dudesons, Locke Lamora, The Fifth Element, Tomb Raider, Titanfall, Lumberjanes, Warehouse 13, X-Files, CARRIE FISHER, Defiance, Treasure Planet, Sense8, The Addams Family, Seanan McGuire, Firefly, The Sarah Connor Chronicles, Bioshock, MMORPG, FPS, The Simpsons, The West Wing, House of Cards, zombies, Fable, to mention a few. (Always happy to find new things though!)
If this sounds like a place for you, please do send us a message telling us a little bit about yourself, why you think you'd like living here, include the phrase cl4p-tp so we know you read all of this, and we'll get back to you!
Ways to get to Kværnerbyen:
- Buses 32, 34, 70 and 74 take about 5-10 minutes from city center to the stops Kværnerbyen or Kværner.
- Walking distance from Jernbanetorget is about 20 minutes
---
Visningsinformasjon
Potential roomies will be invited for coffee and a chat.
---
Beliggenhet
Adresse: Freserveien 23, 0196 Oslo
Rapportér annonse